Peace of Our Savior Lutheran Church and Preschool - WELS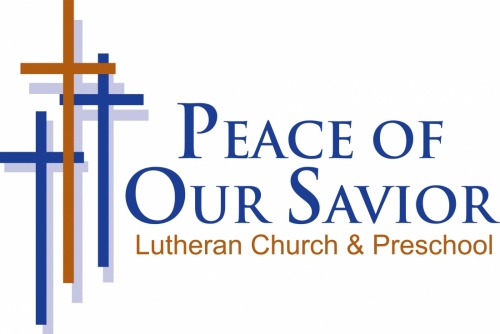 "Peace from God the Father and Christ Jesus our Savior."

Titus 1:4

Sunday Worship Services
9:30 am - Worship Service

10:45 am - Sunday School and Bible Class
May 30,2020

The Lord is My Strength
The Lord is my strength and my shield. In him my heart trusts, and I am helped. Psalm 28:7
People sometimes become sick or sad. Who knows what will happen? Because of our sins and misdeeds, we have well deserved the plague that has happened to us. We have disobeyed God's commandments and we have been ungrateful for the many blessings he has given to us. Let's recognize our sins. God forgives us. All hope depends on God. He is the one who gives comfort. He is the one who gives help. It is in the hands of God to help us. He can do everything. And he has helped us.
The Lord our God is gracious and merciful, patient and good. He can protect our country and our homes. May what has happened to us serve to make us better Christians, who faithfully follow God's Word.
Hope in the goodness of our Lord and God. Thank God for hearing your prayers. Thank him for being your help and shield whom you can rely on even if you do not see his help. The Lord is your strength and shield. "Save your people, and bless the people that belong to you. Shepherd them, and carry them forever" (Psalm 28:9).
Prayer
Lord, my God and Comforter, remember the promises you made. I sincerely ask you, relieve my needs. I cannot be safe without you. Almighty God, you alone can do everything. Amen.