Peace of Our Savior Lutheran Church and Preschool - WELS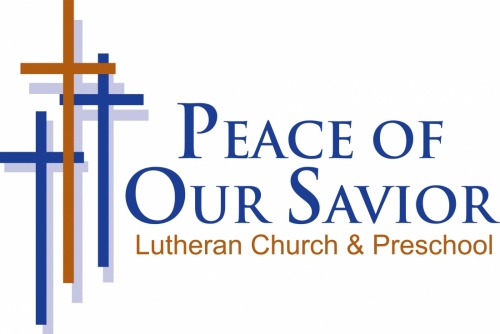 "Peace from God the Father and Christ Jesus our Savior."

Titus 1:4

Sunday Worship Services
9:30 am - Worship Service

10:45 am - Sunday School and Bible Class
May 28, 2020
Be Merciful to Me, Lord
Lord, do not rebuke me in your anger. Do not discipline me in your wrath. Psalms 6:1
When we understand what it means to be a sinner, we are terrified. Nothing else is more frightening. We do not want God to punish us in his righteous anger. If his anger is not taken away, we are lost.
King David knew that he was a sinner and he felt the terror of his sins. He prayed, "Be merciful to me, Lord, for I am fading away. Heal me, Lord, for my bones are trembling, and my soul is terrified. But you, O Lord-how long?" (Psalm 6:2,3). We also can feel anxious and afraid because of our sins and we may wonder why God takes so long to give us relief.
David in his misery prayed, "Turn, O Lord, and deliver my soul. Save me because of your mercy. For in death no one remembers you. In the grave who praises you? (Psalm 6:4-5). He is asking our dear God to rescue his soul because who will thank God in hell? David was worn out by his disgust over his sins. He had lost his strength. "I am worn out from my groaning. I flood my bed all night long. With my tears I drench my couch. My eyes are blurred by sorrow. They are worn out because of all my foes" (Psalm 6:6-7).
But David finally realizes that God is his Savior. "The Lord has heard the sound of my weeping. The Lord has heard my cry for mercy. The Lord accepts my prayer" (Psalm 6:8-9). The Lord is our deliverer. He hears our cry for mercy. Honor the Father and the Son and also the Holy Spirit who gives to us eternal salvation.
Prayer
Lord, I am a sinner. Do not punish me in your anger, but take away your wrath or I am lost. Forgive my sins because of Jesus and be merciful to me and I will live forever free from the pains of hell. Amen.