Peace of Our Savior Lutheran Church and Preschool - WELS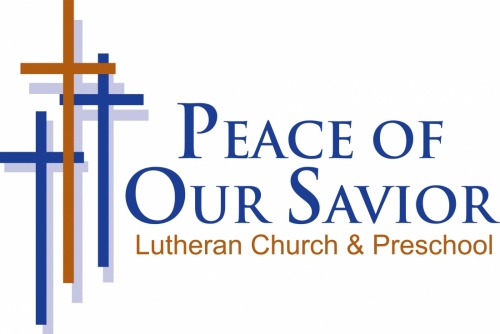 "Peace from God the Father and Christ Jesus our Savior."

Titus 1:4



Sunday Worship Services
9:30 am - Worship Service

10:45 am - Sunday School and Bible Class

Comfort in the Distress of Death
For this is the will of my Father: that everyone who sees the Son and believes in him may have eternal life. And I will raise him up on the Last Day" John 6:40.
The Lord Jesus Christ, true man and God, suffered torture, pain, mockery and finally died for us on the cross and earned our Father's favor. You can now ask him because his bitter suffering, that he be merciful to you a sinner when you come to the struggle and distress of death.
When your face has no expression, when your ears cannot hear, when you tongue stops speaking and when your heart is broken with fear, when you mind can no longer understand and people can no longer help, then the Lord Jesus will come quickly to help you at the end.
He will bring you out of this valley of woe. He will shorten the torment of death for you and drive away the evil spirits. He will stay with you until your soul leaves your body and the Lord takes it into his hands and the body rests in the earth until the last day. He will give you a joyful resurrection, be your Advocate at the last judgment and will remember your sins no more. He will give you eternal life by his grace.
Trust what he promises you in his word: "I tell you: If anyone holds on to my word, he will certainly never see death" John 8:51. "I tell you: Anyone who hears my word and believes him who sent me has eternal life. He is not going to come into judgment but has crossed over from death to life" John 5:24.
Prayer
Lord, graciously help me. Forgive all my guilt. Help me wait with patience until my last hour comes. Keep my faith strong to firmly trust your word until I gladly fall asleep. Amen.